At the heart of StudioMaple are hand-selected 100% North American Sugar Maple shells featuring EFS™ Shell Technology providing warm, well-rounded tone, with a balanced mix of bottom end punch, lower mid-range warmth, and hi-end attack.

StudioMaple tom and bass drum shells are extra thin, 6" to 15" are 6ply 4.5mm, and 16" to 24" are 7ply 5.3mm - accentuating maple's qualities with maximum shell resonance and tonality. On the other hand, StudioMaple snares feature thicker 10ply 7.5mm shells, providing additional volume and projection for maximum cut where it's needed most.

Besides its tonal characteristics, our maple is a beautiful foundation for our Brilliant High Gloss Lacquers featuring an extensive process resulting in stunningly deep, mirror-like finishes.



Specifications:
100% North American Sugar Maple Shells
Shells 6" to 15" are 6 ply, 4.5mm
Shells 16" to 24" are 7 ply, 5.3mm
Snares are 10 ply, 7.5mm
EFS™ Shell Technology
UB105 PocketHinge® Bracket
BC100 Articulated Claw Hook™
Brilliant High Gloss Lacquer Finishes
Studded Gaskets
SlideTrack® Tom Holder System
SuspensionRings™ for Rack Toms
2.3mm Counterhoops


Available Component Drums:

Bass Drums:
SM1814B - 18"x14"

Floor Toms:
SM1414F - 14"x14"

Rack Toms:
SM1208R - 12"x8"
SM1007R - 10"x7"

Snare Drums:
SM1405S - 14"x5"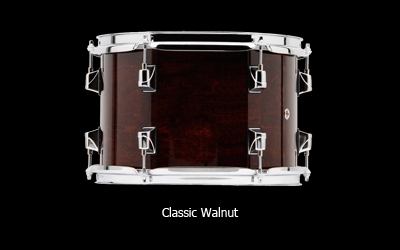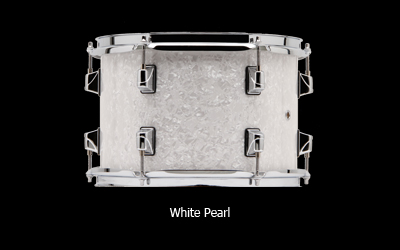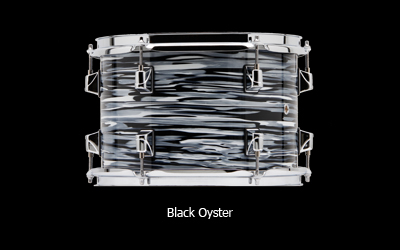 EFS Shell Technology™:
Engineered For Sound. Among other innovations, Taye EFS™ utilizes cross-lamination in the shell formation process. Cross-lamination is the method of perpendicularly alternating the direction of the wood grain within the plies, providing drums with extremely rigid shells, resulting in breathtakingly broad tuning ranges.
SlideTrack®:
This patented feature allows near infinite adjustment of lateral placement for mounted toms, enabling the player to position drums to best suit any needs.
PocketHinge®:
Another Taye innovation. With no internal pressure points, PocketHinge™ effectively distributes force across a wide area of the rod to which it mounts, delivering dependable, slip-free performance.
Studded Gaskets:
Patented studded lug gaskets remove any metal-to-wood contact allowing the drum to resonate more freely, delivering optimum sonic performance in all environments.
Articulated Claw Hook™:
Virtually eliminates the need to disassemble claw hooks and tension rods from bass drums when changing heads. The Articulated Claw Hook is designed to isolate the claw from the wood hoop, preventing unwanted tonal interference in live or studio applications.
SideLatch®:
Simply designed for optimum performance, this side-action release system employs a minimum of moving parts. With a large knurled tension knob for easy snare adjustment, and our unique SlipLock feature that prevents unwanted loosening of snare tension, SideLatch™ is strong, smooth, and flawlessly reliable.
Suspension Rings™:
An industry standard, SuspensionRings™ allow mounted toms to float freely, providing optimum tone and resonance.
Springflex™ Spurs:
Taye's unique SP90 bass drum spurs not only improve bass drum resonance, the sleek design enables the player to easily position stands in and around the bass drum. Retractable spikes eliminate bass drum movement.