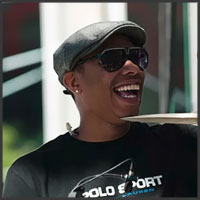 Taye Signs Charles Streeter of Chaka Khan and The Jacksons Reunion Tour!
Thursday, October 20, 2011

Taye is proud to announce the addition of Charles Streeter to their expanding artist roster. Streeter brings a wealth of industry experience having shared the stage with Chaka Khan, Prince, Patti LaBelle, El Debarge, Candy Dulfer, Marcus Miller, David Sanborn, Al Green, Denise Williams, Wynnona Judd, Musiq Soulchild, Bobby Brown, Ali Woodson (Temptations), George Johnson (The Brother's Johnson), The Free Chapel Band, and many others. Recent announcement, Streeter has been chosen to drum on the Jackson's Reunion Tour!