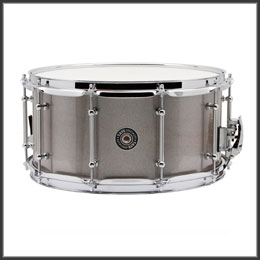 Taye Specialty 14"x7" Walnut/Mahogany Hybrid Snare Drum

Taye Drums has released the next edition in their ever-expanding series of Taye Specialty snare drums. The TSWMH1407S-CM combines walnut and mahogany within a 14"x 7" shell for a unique snare drum sound. The walnut plies give the drum a bright/dry tone, while the mahogany adds just enough warmth and sustain. Now, add the 6 ply Maple SoundRings™ for a focused attack and you have a cutting, full-bodied snare. Finally, the "Champagne Mist" brilliant high gloss lacquer finish and vintage style tube lugs complete this classic look.

Retail is $749.00

Additional info, click here.